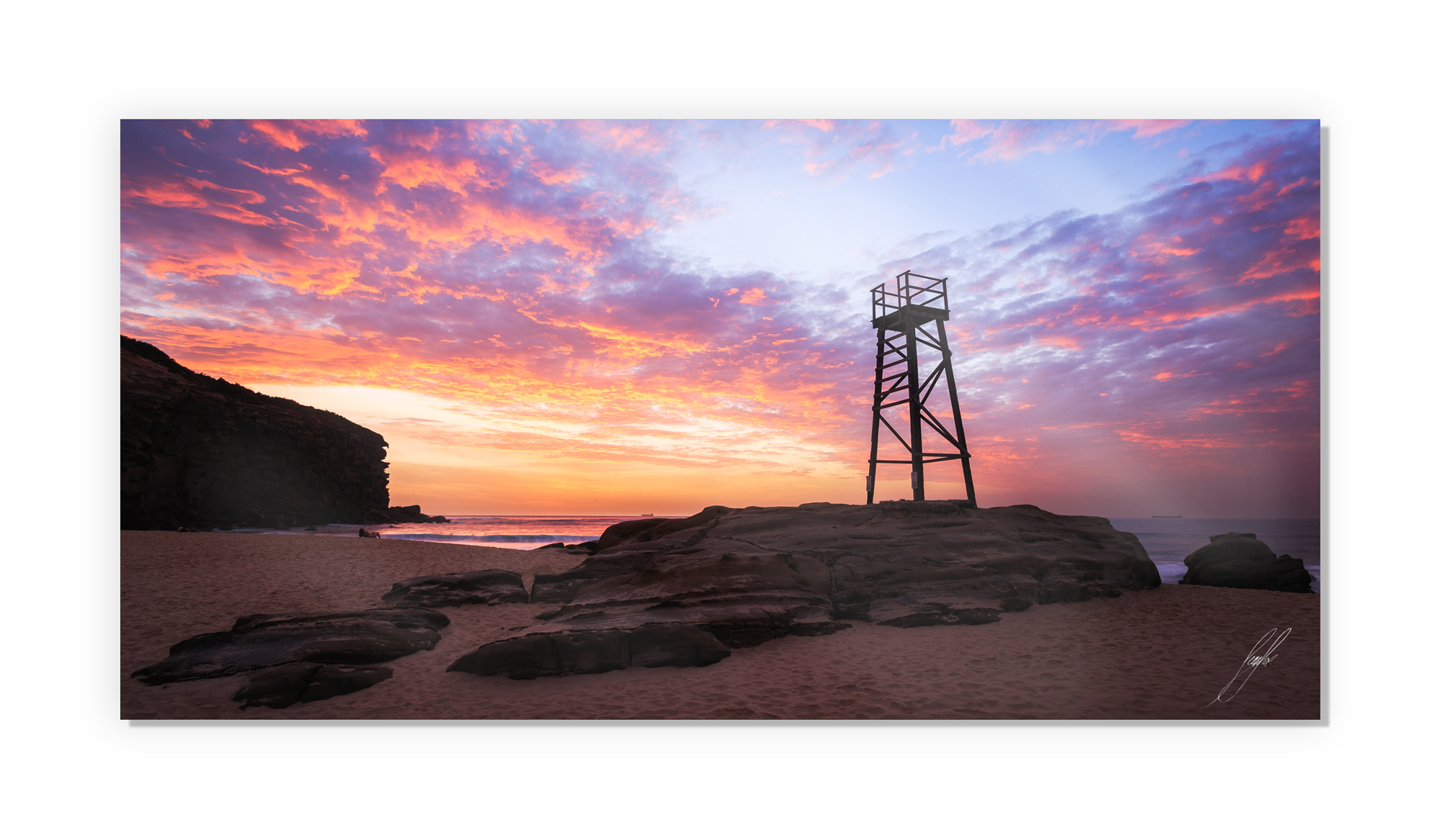 Acrylic Glass -
A high gloss, frameless finish ideal for environments with minimal natural lighting, and purpose built downlights.
Classy, elegant and punchy.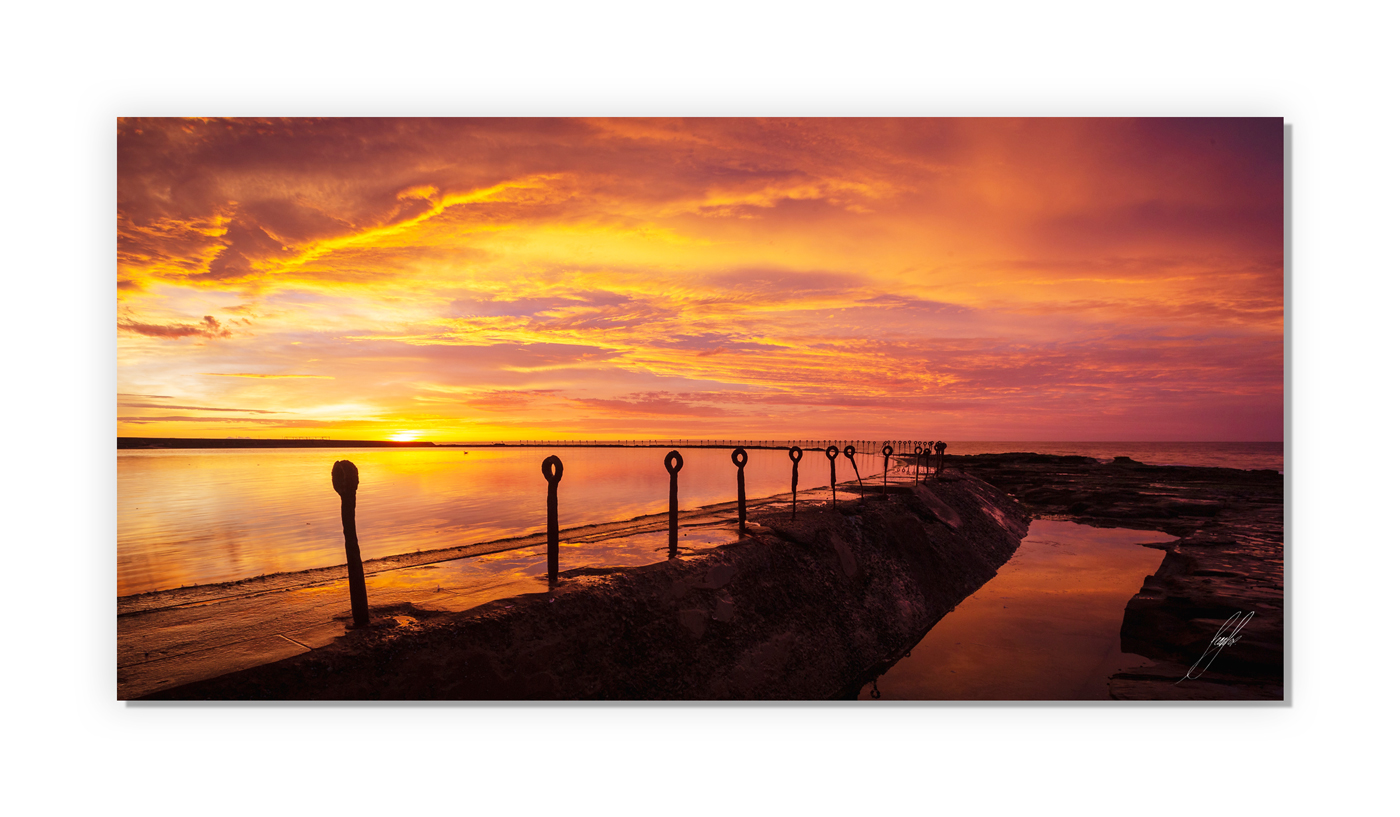 Brushed Aluminium -
Non-reflective, versatile and a perfect finish for environments with natural light flooding in throughout the day.
An exceptional alternative to acrylic glass offering a matte, lightweight finish.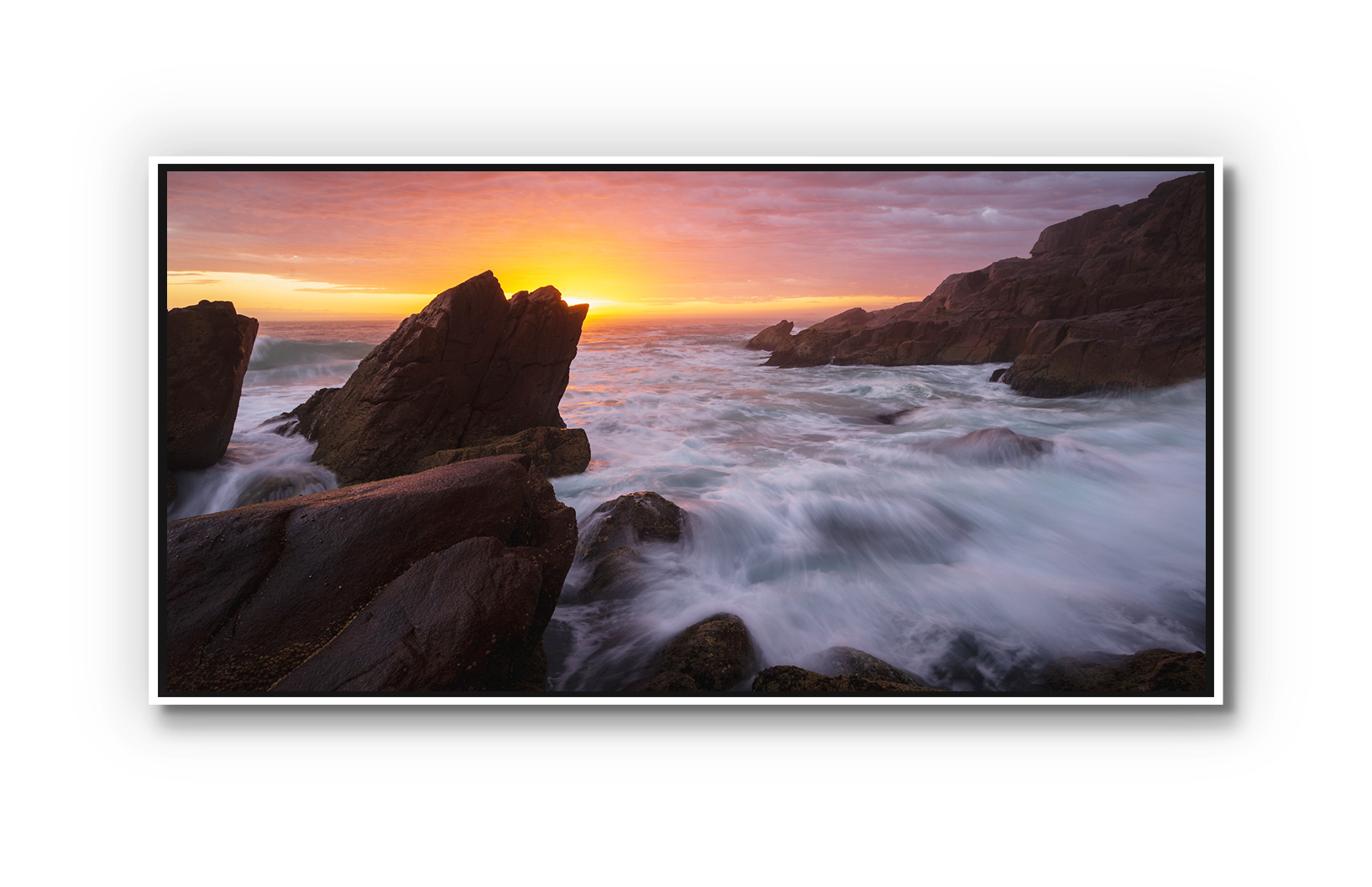 Canvas Float -
Sprinkling a hint of spice on the classic canvas print option, this new alternative provides another non-reflective finish with three classic framing options - timber, white & black.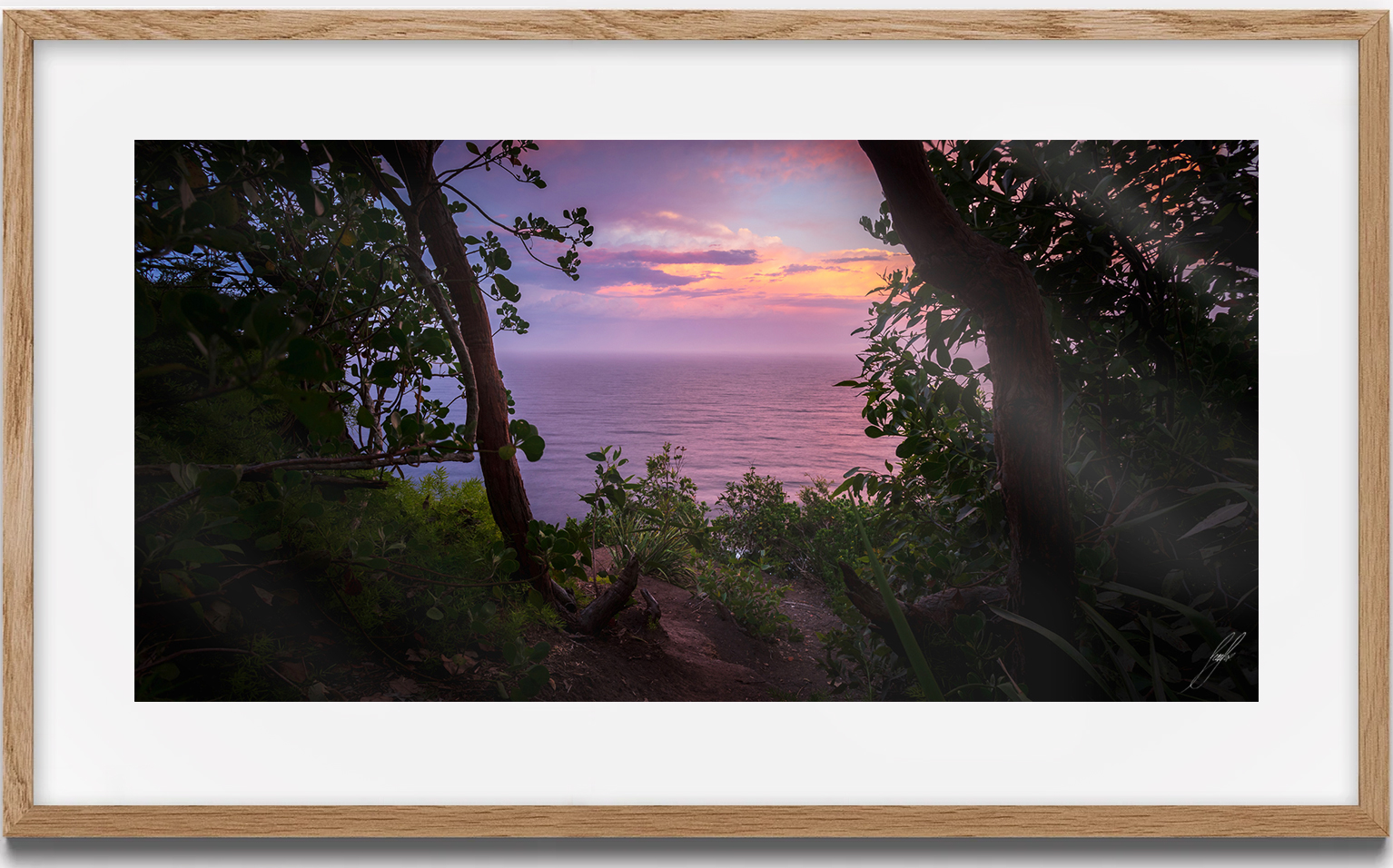 Framed Display -
With similar characteristics to acrylic glass frameless displays, framed pieces are prime for controlled lighting environments, with harsh reflections from natural light often impacting the final result.
Three classic framing options are available to choose from, with alternate frames and non-reflective glass available upon request.
Why two image & printing options?
We have adopted two separate local printing teams, each with their own specialties and different purposes.
Premium displays incorporate a panoramic perspective specifically to facilitate the desire to bring large spaces to life in a sleek, unique and classy manner utilising modern printing methods.
Focused on generating statement pieces of the highest quality grade, these limited edition prints provide a fantastic standard for homes and businesses after a piece which represents status, empowerment and prestige.
For many years the emphasis has been on large format work for business to business settings to impact the greatest volume of traffic while having a fantastic standard of to of value to offer each business.
I believed this was how I was able to achieve my goals of positively influencing others through my the representation of each environments captured.
To positively influence people, far and wide with the a consistent reminder engrained within each piece of art I presented, the pieces needed to be more accessible.
Not simply as a piece which fills space, but a piece of art with an embedded message which represents opportunity.
Waking up to a reminder of beauty within the world around us, gaining the chance to present ourselves within a mindset foundationally built upon the base of gratitude.
Including both enables you the opportunity to find a print which best achieves the goal you're after when looking to purchase a print or display.